Administration information for XHANCE
XHANCE is easy to use1
Please see Instructions for Use for detailed administration instructions.
To prime XHANCE for first use: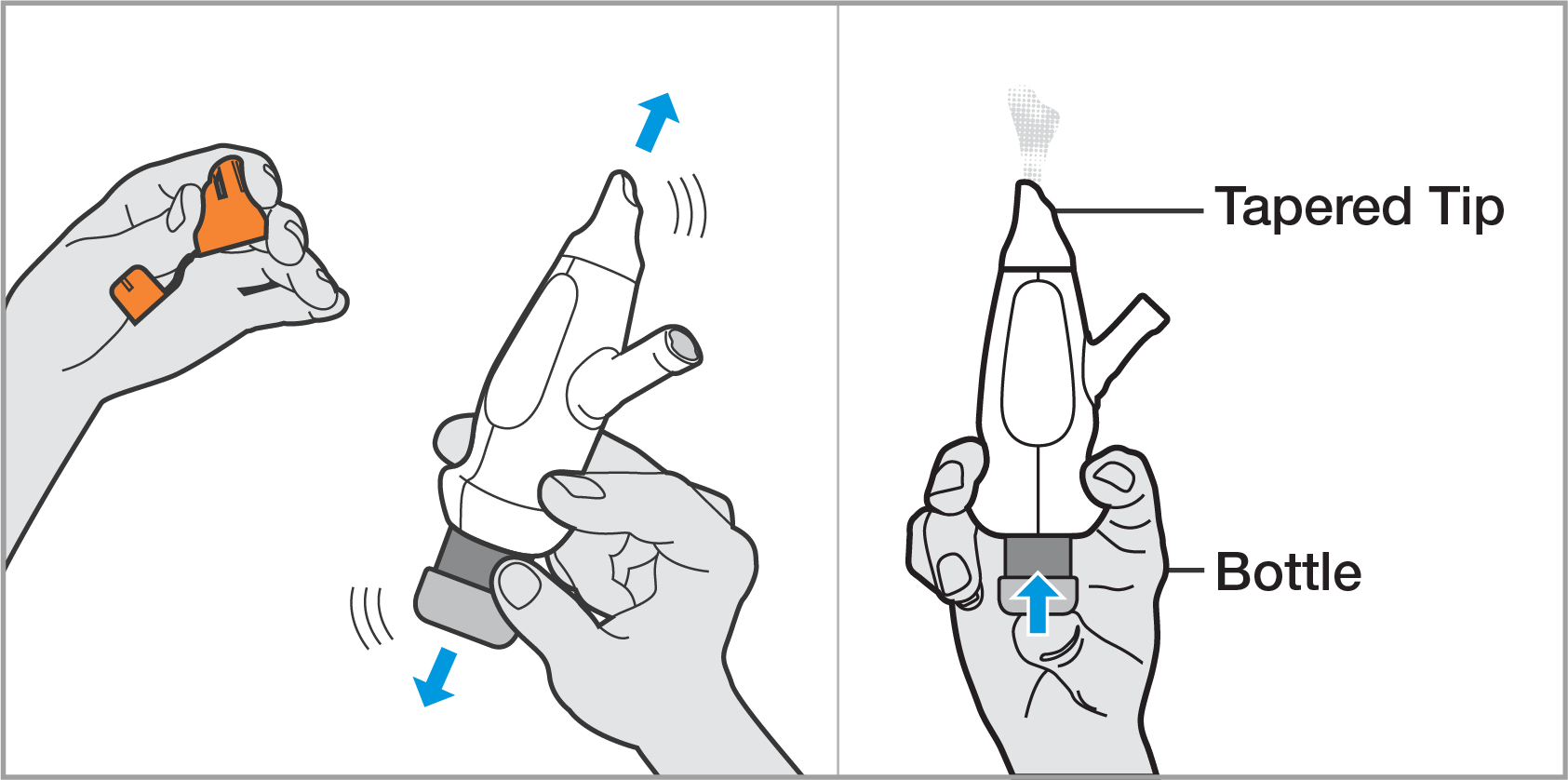 Remove the cap and shake the device well
Spray the device 7 times or until a fine mist is expelled
To use XHANCE1: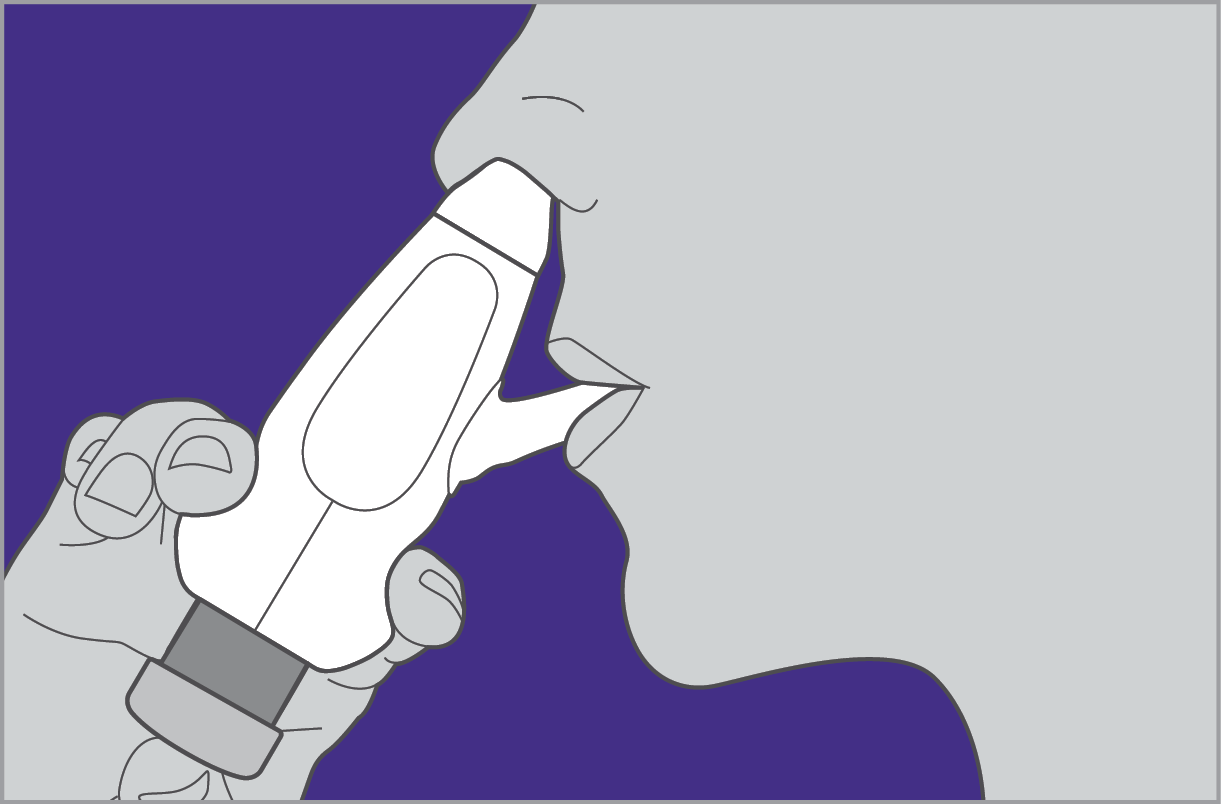 First, shake well. Then, using 1 or 2 hands, place your fingers on the indented grip BELOW the mouthpiece.
Gently insert the nosepiece into your nose to form a tight seal, then rotate to insert the flexible mouthpiece into your mouth while keeping the nosepiece deep in the nostril.
Keep a tight seal between the nosepiece and your nostril.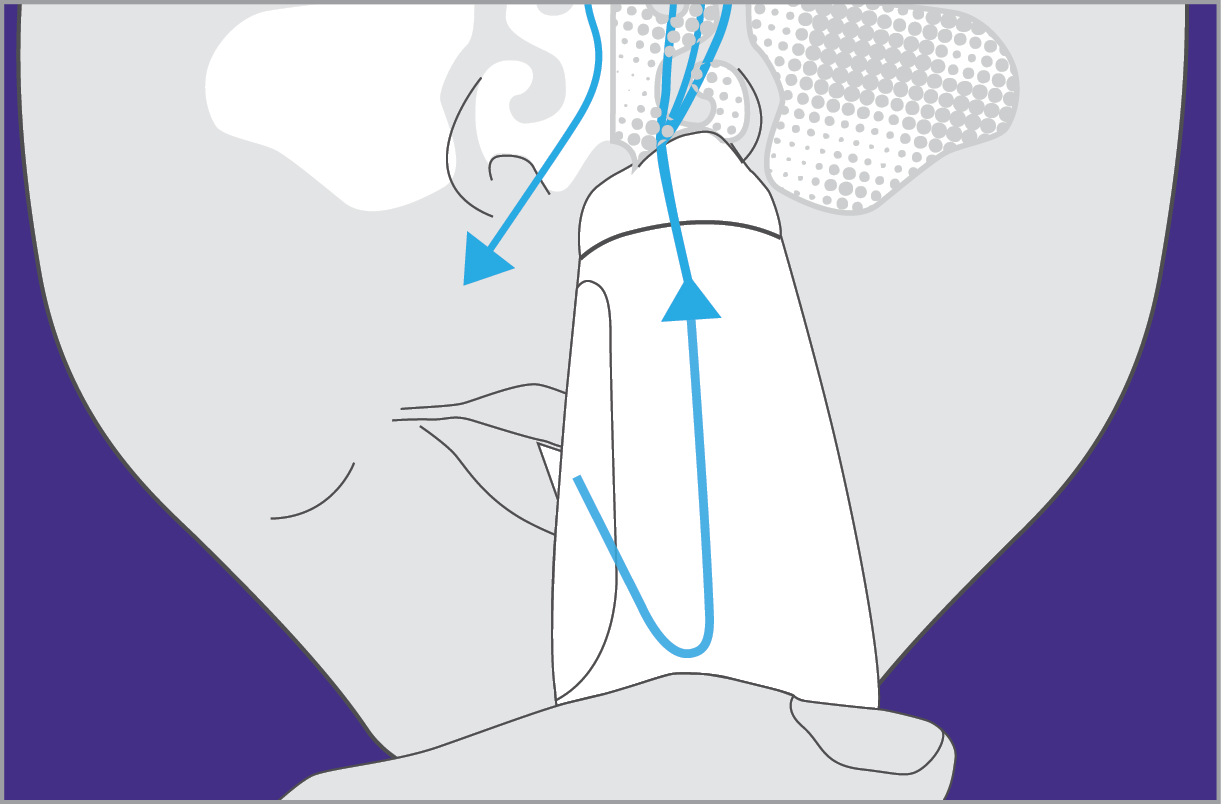 Aim the device upwards between your eyes.
It may help to use a mirror.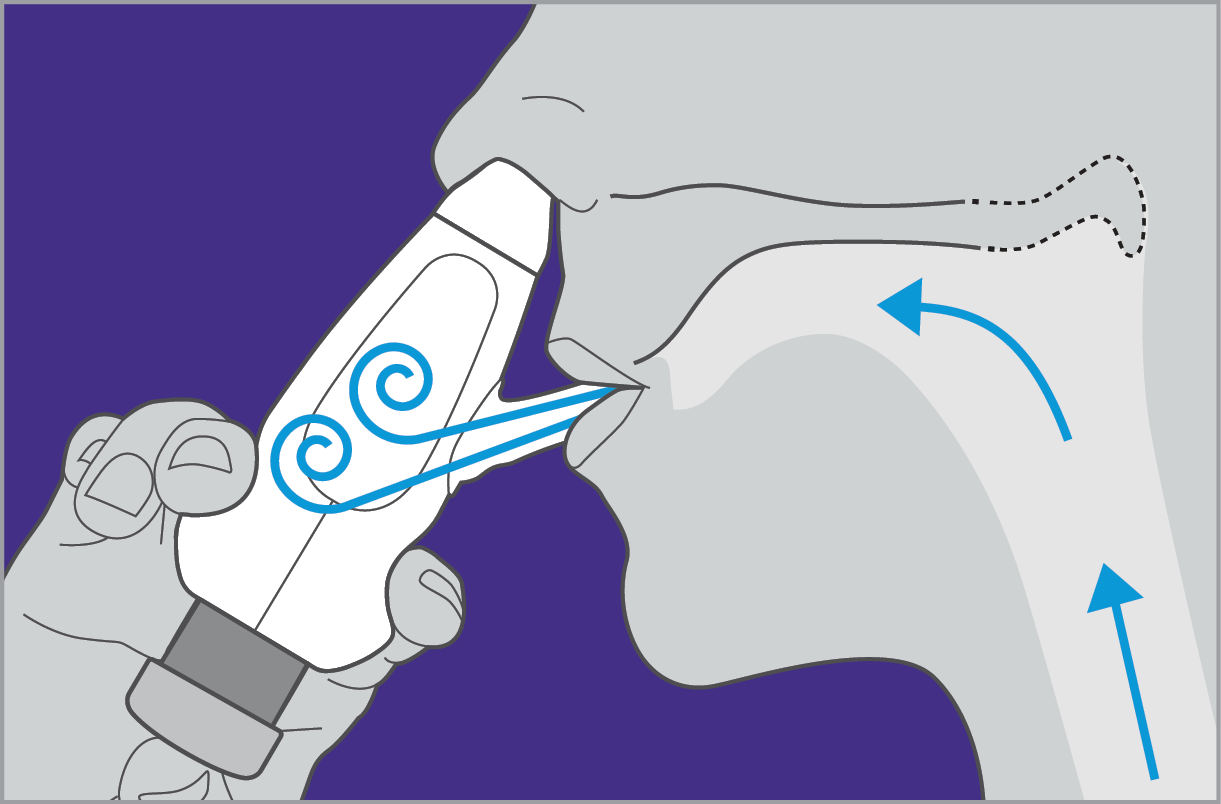 Take a deep breath and exhale hard into the mouthpiece, as if blowing up a balloon.
Blow, don't sniff. Don't block your other nostril.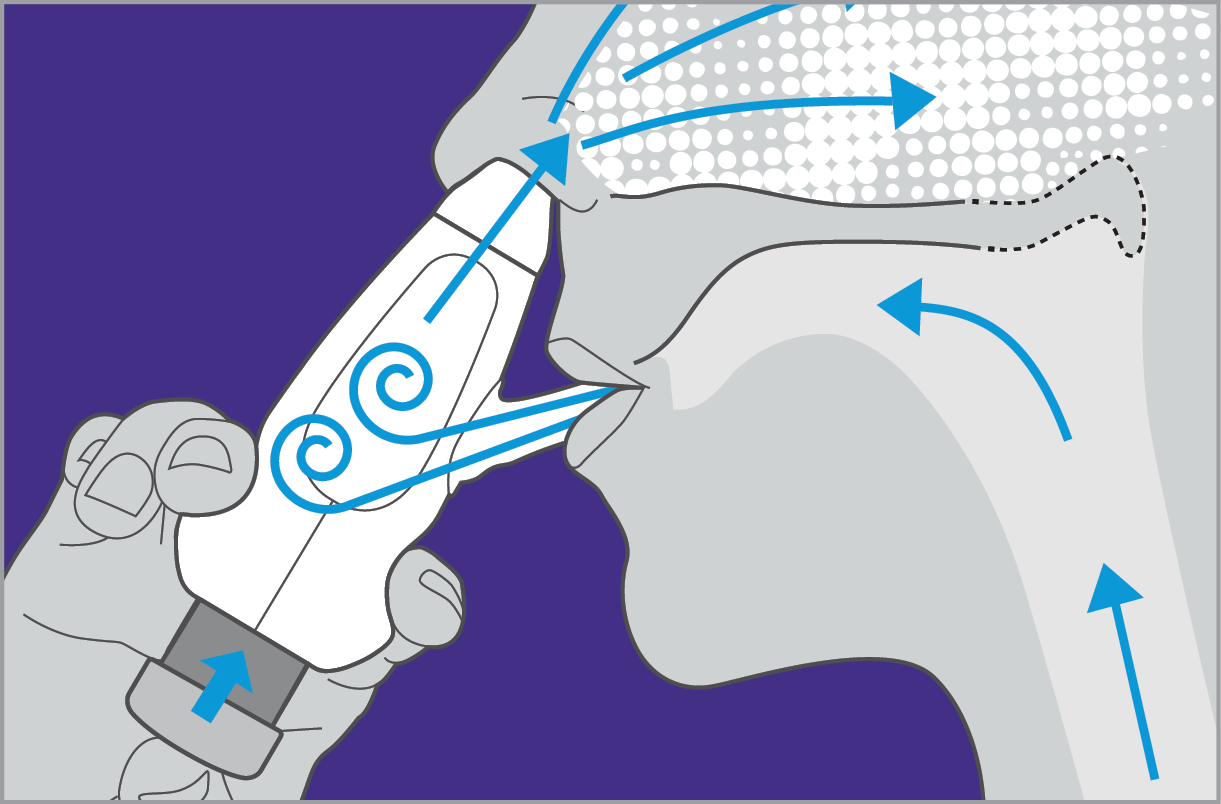 Keep blowing as you press the bottle with your thumb, releasing the medicine deep into your nasal passages.
Continue blowing hard while pressing the bottle. Repeat these steps for the other nostril.

>90% of patients in clinical trials considered XHANCE easy to use.1
≥75% of patients reported less loss of medication due to drip down the back of the throat with XHANCE.1
Review the available resources that may be helpful for you and your patients.
Reference:
Data on file. OptiNose US, Inc.