Reduction in Sino-Nasal Outcome Test-22 (SNOT-22) Scores*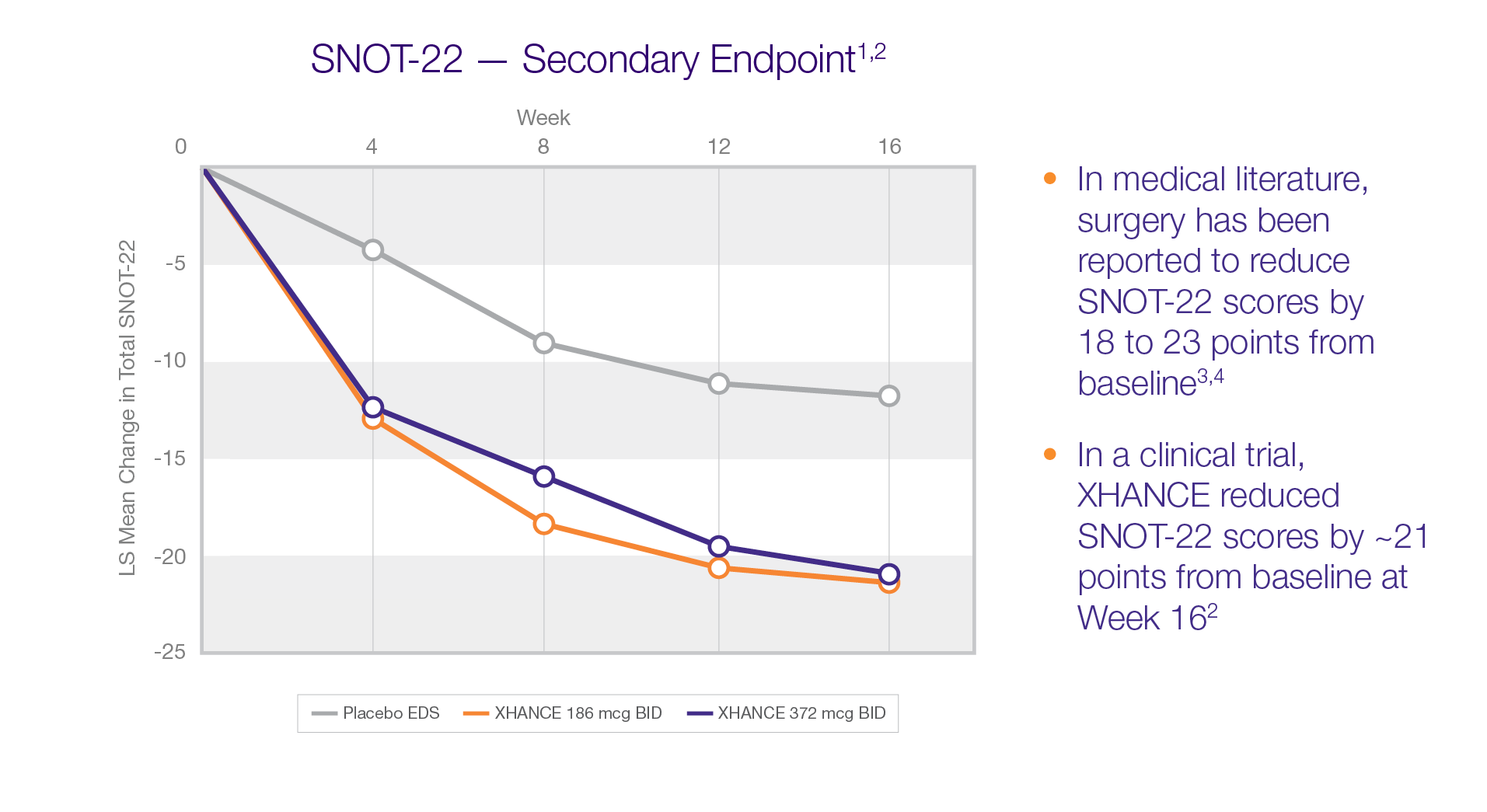 *Multiplicity adjustments were not applied for secondary endpoints and results could represent chance findings; therefore, these data and comparisons between studies require cautious interpretation.
The comparator used in the pivotal clinical studies was a liquid placebo delivered with an Optinose Exhalation Delivery System (EDS).1
Results shown above are from NAVIGATE II and are consistent with results observed in patients participating in NAVIGATE I.1
See how XHANCE impacted Patient Global Impression of Change (PGIC).
Reference:
Data on file. OptiNose US, Inc.

Leopold DA, Elkayam D, Messina JC, et al. NAVIGATE II: randomized double-blind trial of the exhalation delivery system with fluticasone (EDS-FLU) for nasal polyposis. J Allergy Clin Immunol. 2018; In press.
Hopkins C, Gillett S, Slack R, Lund VJ, Browne JP. Psychometric validity of the 22-item Sinonasal Outcome Test. Clin Otolaryngol. 2009;34(5):447-454.
Le PT, Soler ZM, Jones R, et al. Systematic review and meta-analysis of SNOT-22 outcomes after surgery for chronic rhinosinusitis with nasal polyposis. Otolaryngol Head Neck Surg. 2018; In press.