XHANCE Xtended Patient Support
Utilize the XHANCE Preferred Pharmacy Network (PPN) to help make treatment affordable for your eligible commercially insured patients
Savings in out-of-pocket costs through the XHANCE PPN*
Eligible commercially insured patients with coverage for XHANCE pay as little as:
Fills through a qualifying refill program in the XHANCE PPN
$0
Fills not using a qualifiying refill program
$25
*These offers are not valid for use by cash-paying patients or patients enrolled in Medicare, Medicaid, and TRICARE or other federal or state programs. Offers are subject to quantity limitations. Maximum benefits per fill apply. Patient cost share may impact benefits and eligibility. Optinose® reserves the right to rescind, revoke, or amend this offer without notice. Click Goes to the terms and conditions pagehere for additional terms and conditions.
Preferred Pharmacy locator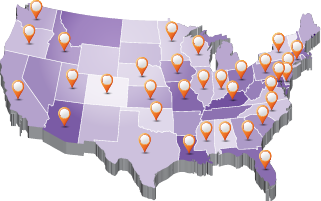 Find local specialty pharmacies within the XHANCE PPN.
Review resources for your practice and your patients.
Learn details about the XHANCE savings card.